New Live Shows Announced
Dave / Season's End, Saturday 30th August 2008
Season's End have been confirmed for Summer's End Festival in Gloucestershire on the 26th September - playing the Friday evening with Threshold. Just before this festival, the band will also play a small number of more local warm-up shows in Woking, Alton and Guildford. For more details click the Live link above.
Album #2 Samples
Dave / Season's End, Thursday 31st July 2008
A new song titled 'Beyond The Grace Of God' has been added to our MySpace profile for you all to listen to.
A medley containing snippets of six songs that we have demoed for our second album is now up on our Facebook artist page, MySpace page and on this site to download:
Download Season's End - Album #2 Demo Medley
Shop Page Updated
Dave / Season's End, Wednesday 30th January 2008
The Season's End shop has had an update & many items have been reduced. A couple of the older T-Shirt designs are nearly out of stock and the these last shirts are now available for just £5 including shipping.
Visit the Season's End Shop.
For your ears soon will be a decent length medley of various songs taken from demo sessions for the second album. For your eyes will be a gallery of new pictures from an upcoming professional photo shoot.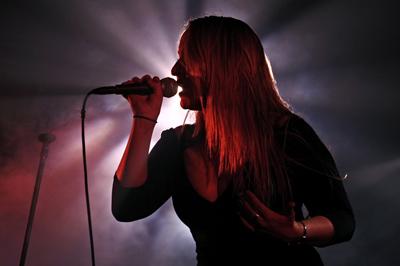 October's YouTube Video Blog
Dave / Season's End, Tuesday 2nd October 2007
The fourth video blog from Season's End. This episode features various live and random clips taken on tour throughout 2006. The live footage was filmed at shows in London, Southampton and Birmingham.
Also on the channel:
Video Blog 3: Album Number Two Progress
Video Blog 2: Bloodstock Open Air 2006
Video Blog 1: Paradise Lost support show, June 2007
'Ghost In My Emotion' video
'Ascension' DVD trailer
The next episode will be uploaded on 1st November 2007 and will feature brand new footage of the new Season's End line-up.
Visit the YouTube page here: www.youtube.com/seasonsendofficial