'The Failing Light' One Step Closer
Dave / Season's End, Thursday 30th June 2005

The masters for the debut album are being sent to print today. The pressed albums will arrive soon and then the promotion and marketing will begin. The good news is that we will definitely have the album for sale at all of our upcoming shows and the release date is getting closer. Packaging, artwork and video details coming soon!

Debut Album, 'The Failing Light' Progress
Dave / Season's End, Tuesday 28th June 2005

Today the mastering of 'The Failing Light' has been finished. Soon the CD will be sent off to print and the hyping and promotion for it's release will begin. The album will be for sale exclusively at our live shows until it's official UK release, expected in September or October 2005.






Mailing List

Please subscribe to the mailing list to receive regular updates on Season's End:



Debut Album
'The Failing Light'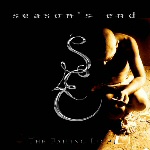 Live DVD 'Ascension'
Out now in the UK