Staying in touch... Recording & Merch
Dave / Season's End, Sunday 21st August 2016

We are making slow progress on album #2. You can see, read & eventually hear updates from Season's End's current recording sessions on our Facebook and YouTube pages:
http://www.facebook.com/seasons.end
http://www.youtube.com/seasonsendofficial
Or email us at info@seasons-end.com

We have just dug through the archives and found dusted off the merch box. We offer the contents to you now for vastly reduced prices. The exception being 'The Failing Light' album which remains full priced - we only have a few of these left and once they are gone then they are gone for good.








Mailing List

Please subscribe to the mailing list to receive regular updates on Season's End:



Debut Album
'The Failing Light'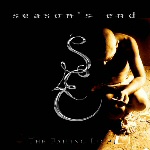 Live DVD 'Ascension'
Out now in the UK